Luke 6. For the mouth speaks what the heart is full of. From John: At The Park Forum, we have long wondered how powerful it would be if the Church took the lead in restoring public civility. We repeat this post from several years ago as a prayer that out of the overflow of our hearts our mouths would speak peace and love and hope that can only come from the Holy Spirit.
The Lament Psalms - CultureWatch.
Listening to God in Prayer: Praying the Psalms | Lynne Baab.
Lynne Baab.
Psalms for Praying | Book Reviews | Books | Spirituality & Practice.
Wanted: A Strong Dose of Bipartisan Civility;
Metal Queens Monthly #1.
Something that lay hidden in the heart is irrevocably released through speech into time, is given substance and tossed like a stone into the pool of history, where the concentric rings lap out endless! The collective loss of civility has been mourned as often as it has inflicted wounds across the spectrum.
SIGN UP FOR PASTOR RICK'S FREE DAILY HOPE DEVOTIONAL;
Restructuring the American Financial System.
Claire... The Unleashed Series (Erotica).
More from The Exchange.
Takeover: Thriller (Kriminalromane im GMEINER-Verlag) (German Edition).
A La Fin du Jour (French Edition).
The Civility Psalms: [contemporary poems encouraging a more civil discourse].
We have grown obsessed with subtext. In other words, we live in very discursive times, when language seems to matter more than ever. How powerful would it be if the Church were to lead in the restoration of public civility in American culture? For such a restoration to take place we would have to begin with confession.
We have never been a place where people who deeply differ, whose views offend and outrage one another, nonetheless treat each other with respect and hear each other out. Civility falters when people live in fear—fear that their views may be wrong; fear that their power is limited; fear that there is no sovereign who cares for their interests. By my words I both discover and create who I am. By my words I elicit a word from you. Through our converse we create each other. Our best-laid principles betray us. I am hopeful. In many ways the success of the American political experiment has always required finding and maintaining a modest unity against great odds.
The Park Forum will use the information you provide on this form to send you M-F email devotionals and occasional updates about the ministry. We refer to those willing to support our ministry in different ways as Cultivators. You may join the Cultivators by opting in for more frequent ministry updates on the topics you choose using the checkboxes below.
You can change your mind at any time by clicking the unsubscribe link in the footer of any email you receive from us, or by contacting us at john theparkforum. We will treat your information with respect. For more information about our privacy practices please visit our website.
Recent Comments
By clicking below, you agree that we may process your information in accordance with these terms. We use Mailchimp as our marketing platform. By clicking below to subscribe, you acknowledge that your information will be transferred to Mailchimp for processing. Easily recognizable. Anyway, I do NOT believe in the 72 hours later eating fish story except to the extent I understand it is a tenet in your faith - the Chiristian faith. That is fine.
The Atonement and the Psalmist: Psalm 22 by Eric Mason
I respect it. The Buddists believe in an afterlife in terms of reincarnation to a better form with each reincarnation if one practices compassion to others. I respect their tenet too. I am not a Buddhist. I have no problem with anybody's tenet as long as, as I said again and again, they don't kill and hate in the name of it.
Really doesn't get any more complicated than that.
Open Theology
I also believe we should all honor the freedom of religion as spelled out in the First Amendment. For that reason, it is pointless to argue whose belief is better, as long as a religion doesn't take the believer to the on ramp of the Highway of Hate. Respect is the word we all need to remember in a world of more than one faith.
I also do not believe in bragging about what good one has done. People who do genuine good do it quietly. It is not a firecracker show, you know. I most certainly have no respect for "good deeds" done for the quid pro quo of a "reward" such as "going to Heaven".
Sleep in Peace: Psalms Meditations (2 Hours)
That sickens me. Not only does that motive cheapens a so-called "good deed", the deed-doer, more often than not, is simple using a third person or party often against the third party's will or permission to make a downpayment and installment payments for a place in Heaven. I do say "Yuck" to that! Spare me the good deed. Just say no to Hate. That 's plenty good enough already. Finally, it really doesn't matter to me where I end up or if I end up.
My only goal is not to hurt anyone while I am alive. If I can manage that, I can close my eyes when I go. Therefore, as long as you end up where you want to be. I am happy for you. No meeting is required or necessary. Glad we can laugh over this matter before either of us kicks the bucket. That is more important, in my view. Take care and peace to you. Truly and honestly, I'd rather burn in hell for eternity just to be in the company of the "bad guys", people who know the difference between love and hate, and live their lives accordingly.
The Civility Psalms: [contemporary poems encouraging a more civil discourse]
Do you understand the meaning of "choice", and the "freedom of choice"? I have made my choice about your belief. I have told you what that choice is. In real life, I call the police on trespass on private property when someone comes on my property to proselytize to me, which is what you are doing here, however you think you may succeed in veiling that effort.
This is my last response to you. I shall ignore any further words from you. I agree with your sentiment, but the idea that religion is a cause of violence is the kind of 19th century thinking that led to the bloodbath of the 20th century.
Psalm 15 Commentary by Esther M. Menn - Working Preacher - Preaching This Week (RCL)
Your agnostic cause is unreasonable and irrational. Try reading the book of Luke some time and put the Golden Rule in context.
Yes, I am a Christian, but I've considered many philosophies including the pop-agnosticism that is generally promoted. I'll just say this, the entire Old Testament is blood smeared and gut draped from front to back, just like the history of the last years as I pointed out, years of atheism and agnosticism have not improved things. It's the New Testament that shows us grace.
Start there, and work your way back and forward.
The Civility Psalms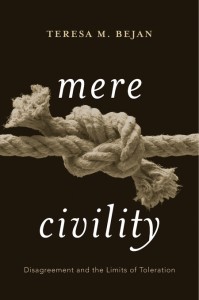 The Civility Psalms
The Civility Psalms
The Civility Psalms
The Civility Psalms
The Civility Psalms
---
Copyright 2019 - All Right Reserved
---